Are you thinking of training in Aikido, and wondering if it's right for you? Are you already a student, or a teacher, always looking to share the benefits of Aikido? This ever-growing collection of articles looks at why Aikido is an excellent choice for people of all ages and abilities.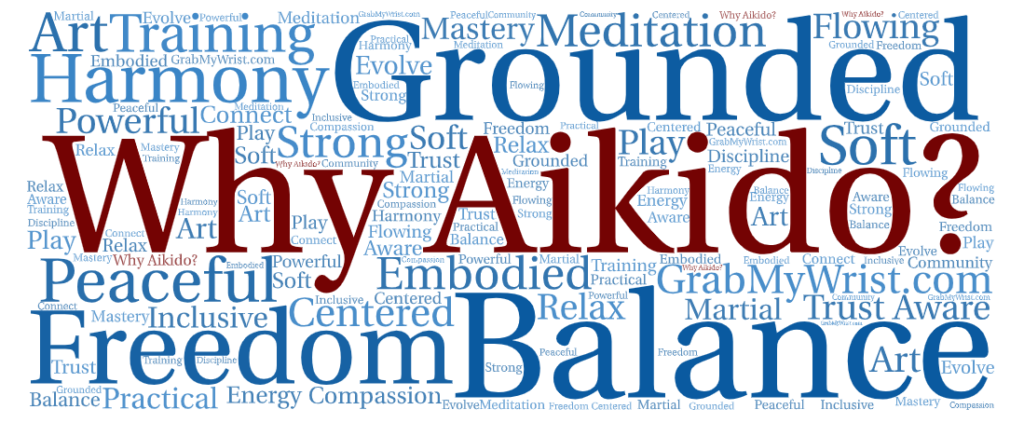 We have so many choices for how to spend our limited free time. Do we socialize with friends? Work out at the gym? Master a new skill? Meditate and de-stress? Aikido offers benefits of all these options — community, fitness, enhanced emotional and cognitive health, the pursuit of mastery, and calm introspection — plus much more.
Do you know of information that should be featured here? Please do share. Email a link and your thoughts to GrabMyWristAikido@gmail.com. Thanks!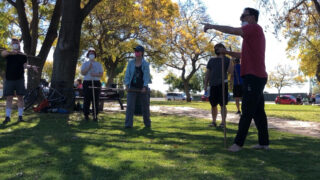 As we emerge from our long pandemic hibernation, stretching and blinking at the sunlight, many folks are taking up Aikido. New participants are trying classes, jumping in, and sticking with…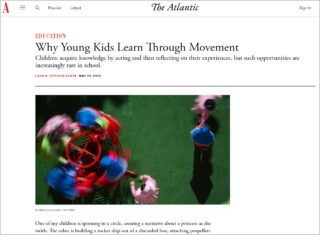 Aikido combines learning through movement, awareness of our own bodies in space, and mindful moving meditation. In Aikido, students learn experientially, with the guidance of an instructor. We are shown…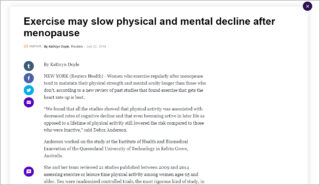 This seems intuitively obvious, but it never hurts to have science that backs up a sensible idea: "Women who exercise regularly after menopause tend to maintain their physical strength and…
In this 20-minute TEDx presentation, therapist Mark Robert Waldman discusses the neurological effects of our thoughts, from big ideas and spirituality, to complaining and ruminating on negative thoughts. Our thoughts…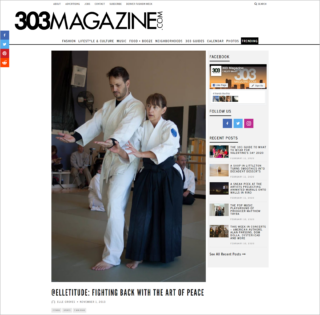 This inspiring article is an excellent introduction to some of the important benefits of training in Aikido. It describes the story of Kara Stewart, who—through her Aikido practice— found the…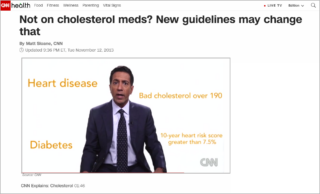 At first glance, this article from 2013 appears to say that darned near everyone should be on statins for cholesterol. It begins: "If you're not on medicine to lower your…

In Aikido, our goal is to keep ourselves and our partners safe. Injury is not supposed to be part of the practice. When thinking about activities for your children (and…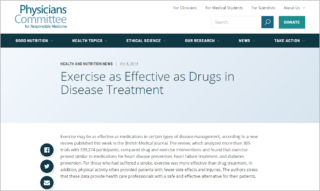 A regular habit of vigorous physical activity can be as effective as drugs in preventing, treating, or managing many health conditions – especially "diseases of civilization," also called "lifestyle diseases,"…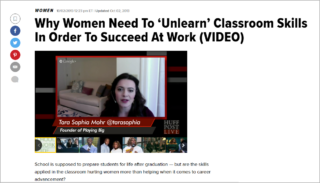 Tara Sophia Mohr (@tarasophia), founder of the women's leadership program Playing Big, and author of Playing Big: Find Your Voice, Your Mission, Your Message, observes that the behaviors we learned…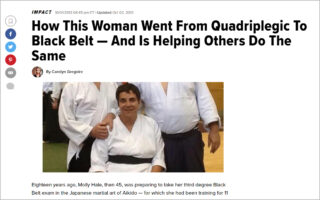 Read the article below to learn the inspiring story of Molly Hale, who currently holds the rank of godan—5th degree black belt—in Aikido. I've had the pleasure and privilege of…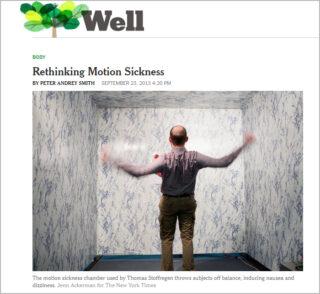 This is an interesting article, and a good introduction to vertigo, balance issues, and vestibular disorders. My vertigo (BPPV) has improved a lot since I started training in Aikido. The…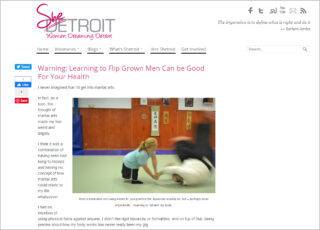 Dessa, a 3′ 6″ Detroit disability activist, begins training in Aikido, via an Embodied Leadership workshop. She discovers how the practice can support her in life, and in her role…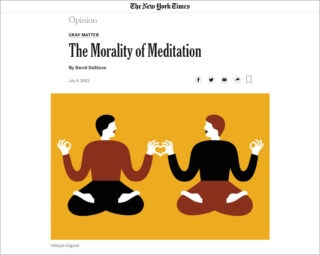 Aikido is often seen as a form of moving meditation, an embodied practice in partnership with others. As such, this and similar research could point to personal and societal benefits…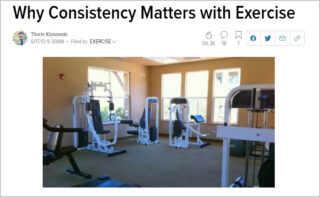 "It's common wisdom that missing a day or two of exercise makes it harder to get back to it the next day, but The New York Times points out that…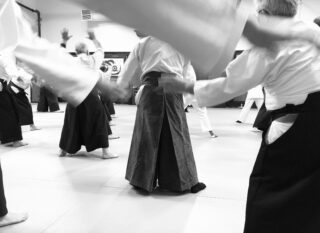 "If the aikido training mat is the world, it's the world under a magnifying glass. Subtle personality quirks are made large and clear. Hidden agendas come quickly to light. Every…