At first glance, this article from 2013 appears to say that darned near everyone should be on statins for cholesterol. It begins: "If you're not on medicine to lower your cholesterol yet, you might be soon." But way down in the middle of the article there's a lot more said about the benefits of consistent physical activity.
I encourage you to read the entire article, and watch the associated video to better understand the new guidelines, and be informed to discuss options with your doctor.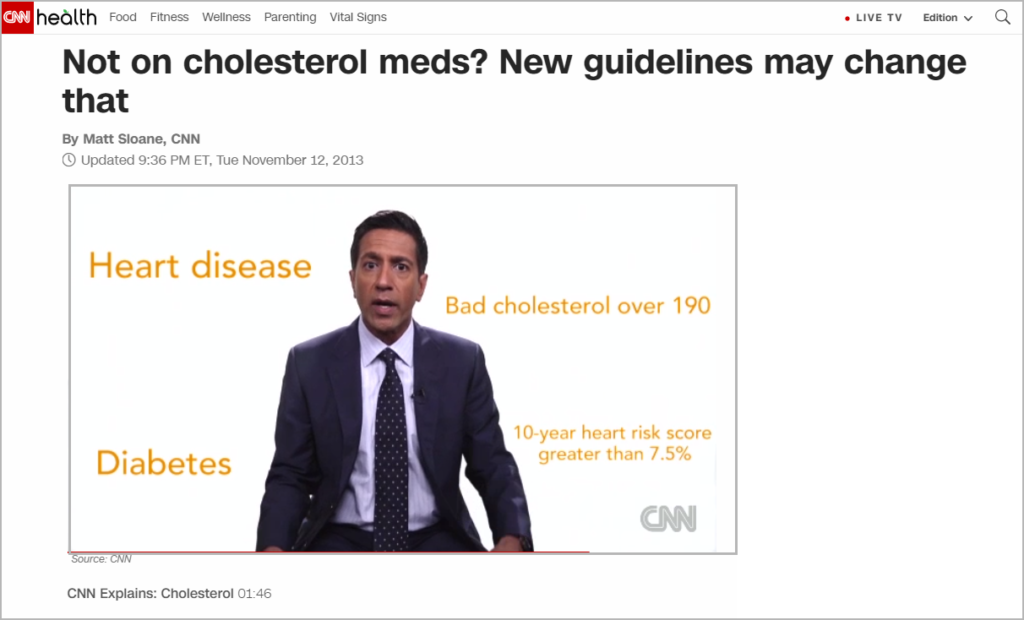 "We tend to focus on 'quick fix' answers such as a pill … whereas the risk reduction from lifestyle changes, such (as) exercise three-four days a week, reduces risk nearly double to that from any one of the medication interventions."

Dr. Sharon Horesh Bergquist, Assistant Professor of Medicine at Emory University
Quoted in CNN article, Not on cholesterol meds? New guidelines may change that
Did you catch that? Lifestyle changes like exercising 3-4 days a week are twice as effective at reducing your cholesterol-related health risks than drug treatments like taking statins.
Seriously. That's important information. Don't just sit there, do something!
One excellent option is (of course) Aikido. Training is a fun, vigorous activity as a member of a committed, supportive group of friends. Three or four one-hour classes per week would be a nice, steady practice. Find an Aikido dojo near you and check it out!