Check out Aikido to Zanshin – 26 Essays on the Martial Art of Peace. This series is for anyone with even a casual interest in Aikido. I invite you to read and share with friends. Look for my upcoming book based on this series of posts!
---
Read the latest articles:
---
Ready to explore further?
Check out the main menu. Right after My Aikido Blog, you'll find Favorite Posts — ones people request most often, years of my columns for The Mirror on AikiWeb, guest posts, and posts especially for horse people.
Be sure to visit the Helpful Stuff section, where you can easily to get to all my posts about Japanese Words in Aikido, and How To Go To Aikido Seminars, Camps, and Retreats, and more. You'll also find My Aikido Exams, with Videos, which some people find helpful.
One very long subject is Thoughts on Promoting Aikido. I hope this will be a valuable resource for the Aikido community, and I plan to add practical information and resources here in coming months, with your help. There's more planned for this section, too, including reference material for Aikido students (and a few things for teachers, too).
Then we have My Recommendations — Aikido Seminars, Camps, & Retreats, and Aikido Books (a subject near and dear to my heart). No paid placements. I didn't get any freebies. These are just things I've actually tried and liked.
If you're in the San Diego area and thinking of starting training, be sure to check out my list of Aikido Dojos in San Diego County.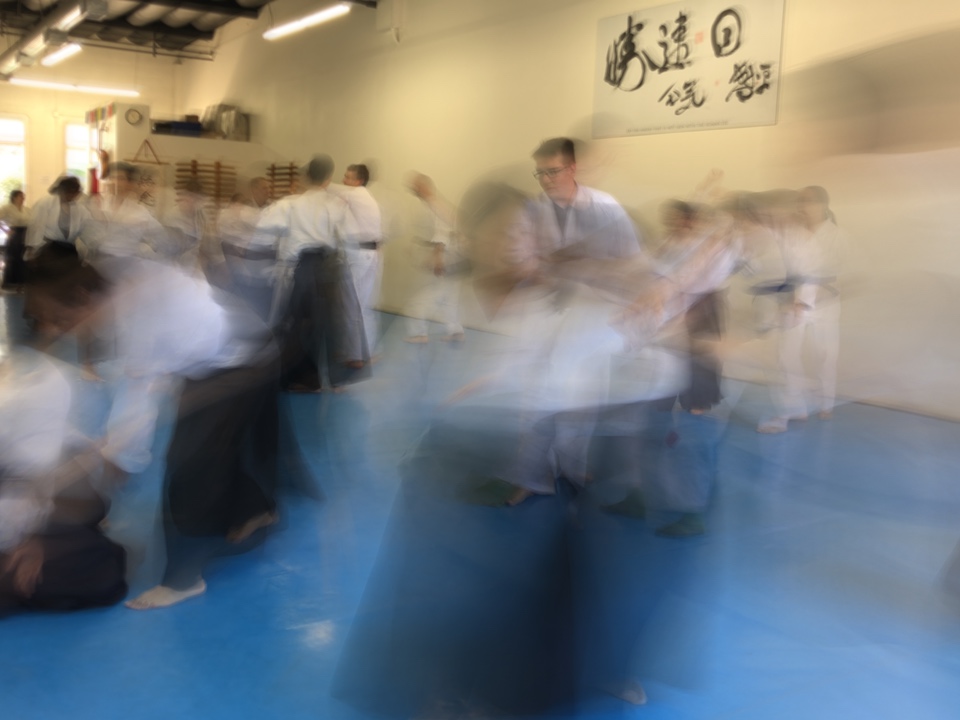 Were you at Aiki Friendships Beyond Borders? Did you miss it? It was a fantastic global online Aikido conference, May 1st-3rd, 2020.

See more about the event, and my presentation – Beginning Aikido — Getting Started, Sticking With It, & Getting the Most From Your Training — a class for new students (and their teachers, too), including my slide deck, and the list of books I recommended in my presentation.
---