Dessa, a 3′ 6″ Detroit disability activist, begins training in Aikido, via an Embodied Leadership workshop. She discovers how the practice can support her in life, and in her role as a leader. You can read in her article, below, how excited she is at discovering whole new dimensions of herself.
The way we move and treat our bodies is often indicative of (or a metaphor for) how we show up in the world.

Our bodies reflect where we are emotionally, spiritually, and relationally.

Dessa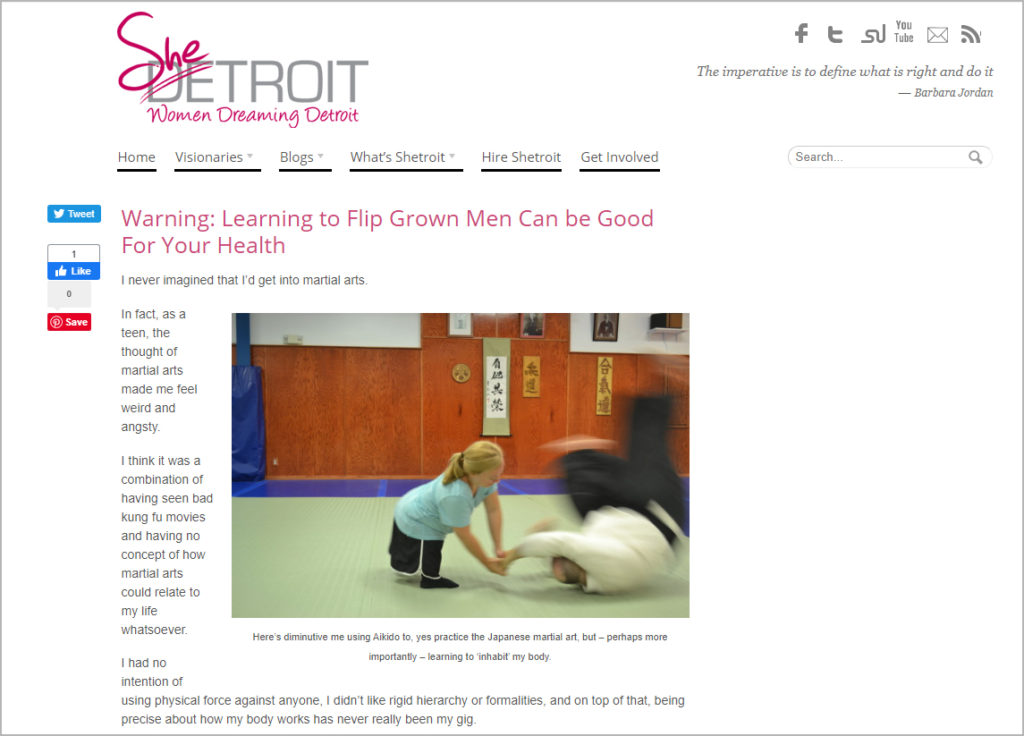 Aikido is an embodied practice. As people, we become what we habitually do. Our repeated physical behaviors essentially wear paths in our way of being. If we spend our days fighting our circumstances, resisting conditions, and fighting against situations or others, we become resistant, competitive, oppositional – and probably tired, too. Instead, in Aikido we can practice being calm and soft, listening, feeling, being receptive, supporting, protecting, and collaborating. Then we take those ways of being into our daily lives.